Bus trip to San Antonio, a fun destination
Native American, Spanish, Mexican, and the Wild West culture merge to form this very special city. Book your bus trip to San Antonio and have a fun-filled vacation. And if you're just passing through for work, you'll feel so at home you'll want to stay a few more days.
San Antonio has a wide gastronomic offer, full of exotic flavors; cultural, with museums, urban art and concerts; and entertainment, NBA games, zoos, theme parks or boutiques… Our RedCoach bus stop is located just a block away from all these attractions.
Also, if you need to travel for business to this historic city, Redcoach allows you to take a bus to San Antonio and travel cheap, fast and easy, saving you a buck on your business expenses. Start enjoying this multicultural destination full of history, and remember The Alamo!
Our Redcoach stop in San Antonio
Nearby
Public toilets
Restaurants
Parking
What to see in San Antonio
Don't miss out on these plans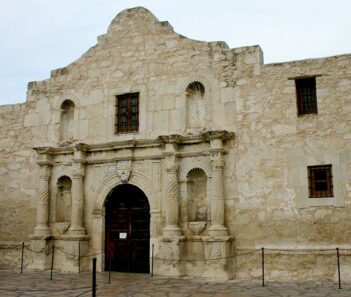 The Alamo Mission
Visit this historic Spanish Mission and fortress founded back in 1718 and learn about its historical importance with James Bowie and David Crockett on the lead.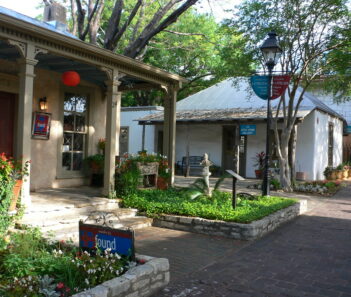 Walk along La Villita
San Antonio's first neighborhood. A pedestrian street where you can travel back in time and enjoy its Spanish colonial art and architecture.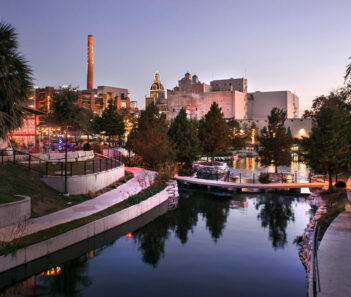 Pearl, the hipster neighborhood of San Antonio
Full of cafes, trendy restaurants, exclusive clothing stores and modern buildings. You can't leave San Antonio without having an ice-cold beer here.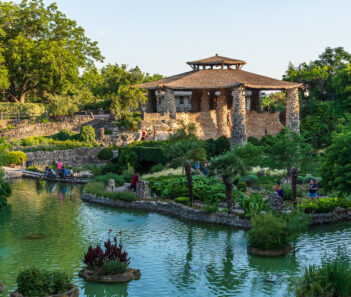 Spend an afternoon at the Japanese Tea Garden
A green and magical space that will take you to the land of the rising sun. Perfect spot to spend a truly magical evening.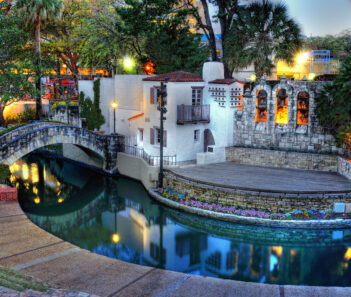 Live concerts by the river
Visit the Arbeson River Theatre and enjoy a romantic evening by the river with the best live music in town.
Discover the best accommodations in San Antonio
Routes with a stop in San Antonio
Houston – Dallas via San Antonio
Houston - Downtown, TX

904 Dallas St, Houston

San Antonio, TX

165 Bowie St, San Antonio

Austin, TX

500 E. 5th St. 78701 TX

Dallas, TX

593 S Lamar St, Dallas

Richardson - University of Texas at Dallas (UTD), TX

170 W Campbell Rd, Richardson
Dallas – Houston via San Antonio
Richardson - University of Texas at Dallas (UTD), TX

170 W Campbell Rd, Richardson

Dallas, TX

593 S Lamar St, Dallas

Austin, TX

500 E. 5th St. 78701 TX

San Antonio, TX

165 Bowie St, San Antonio

Houston - Downtown, TX

904 Dallas St, Houston
Offers to travel to San Antonio
Offers to travel from San Antonio
San Antonio

College Station

Capital Mundial del Yate

San Antonio

Houston

Capital Mundial del Yate

San Antonio

Dallas

Capital Mundial del Yate

San Antonio

Austin

Capital Mundial del Yate