Prepare your trip
Easy, safe and simple. Good to go.
Feel the road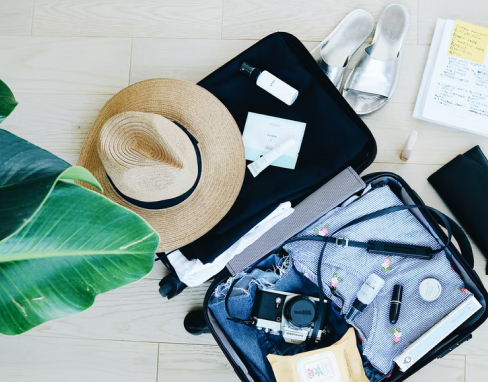 Before Traveling
Do you have a trip coming up? I'm sure you're very excited about the adventure you're about to start. But don't let the excitement get the better of you. To enjoy a trip free of mishaps and last minute surprises, some organization is necessary. We help you to have everything ready for your trip with RedCoach.
Tips for your journey
If you are going to travel by bus, here are some useful tips:
Wear comfortable clothes, you will be sitting for many hours.
Take some entertainment, music, books, movies.
Do not eat heavy meals before the trip, you will be grateful for it.
Enjoy the views, you will discover unforgettable landscapes.
Take water and something to eat.
If you travel at night, take the opportunity to rest.
Group trips
Whether you are travelling with your family or friends, you can save between 15% and 25% by purchasing 3 or more tickets. Only applies to routes from Orlando to Miami, Ft. Lauderdale, Pompano, West Palm Beach, Fort Pierce and vice versa.
Buy a ticket
Where do you want to go? Getting your tickets has never been this easy. Just select your origin, destination, date, time, and hit the road! You can also customize your trip by choosing the type of seat and the different additional services included in our different types of buses. Select our first or business class tickets to enjoy the full RedCoach experience.
Manage reservations
You'll be able to review and modify your tickets through our call center or directly from our website. Make sure to confirm your details and changes to enjoy the ride.
Changes and cancellations
You may check the status of your trip at any time. In case your bus is delayed or the schedule is modified, we'll send you an email and let you know to find a solution. You can learn more about our changes and cancellations policy below
About your luggage
You may carry up to 2 pieces of checked baggage and one free personal backpack. Carry-on baggage must be small enough to fit under the seat or in the overhead compartment.
Special assistance
If you required special assistance, our staff will be glad to assist you getting on and off the bus, including help with your luggage. Please contact us 48 hs before your trip.
Traveling with children
Children between the ages of 3 and 12 years old traveling with an adult receive a 15% discount at the time of ticket purchase. Select Child 3-12 as a passenger to automatically apply the discount. Children under 3 years of age travel for free on an adult's lap. Children under 16 years old cannot travel alone; they must ride with an adult at all times.
Traveling with pets
Service animals are only allowed on board if they meet ADA requirements and have been declared at the time of ticket purchase. A service animal is defined as any dog specifically trained to assist, work or perform individualized tasks for a person with a disability. The service animal is the responsibility of its owner and must be under the owner's control at all times, whether by leash, harness or carrier. The service animal must travel on the bus within the customer's space. The service animal may not ride in the aisle or occupy a seat. RedCoach has the right to remove the service animal from the bus if the animal poses a threat to the health and/or safety of other passengers or RedCoach staff.
Riding your bike
At RedCoach, we make it easy for you to transport your sport's equipment, whether is a bike, a surfboard or skis, you may travel with them without problem. You can check all the conditions in our app or calling our support line.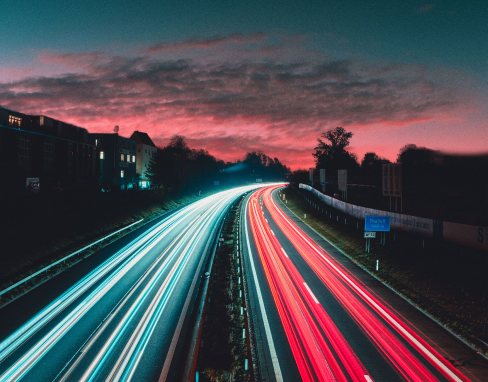 During the trip
While bus traveling is not as conventional as flying on an airplane, it is a very common means of transportation for many people. In fact, our coaches are far from an ordinary bus. RedCoach has redefined the concept of road-trip and designed a unique experience that will take you around the states of Texas and Florida.
Bus Policy
We put a lot of emphasis on our safety measures and affordable luxury; therefore, we want you to keep it safe and classy on board as well. Follow these guidelines so everyone can enjoy the RedCoach experience:
Please stay in your seat and fasten your seatbelt while the bus is moving.
This is a stickler for us — no switching around seats. There's a reason people choose aisle or window.
For your safety, please keep the center aisle of the coach clear at all times.Place your luggage correctly.
Unruly behaviour on board will not be tolerated.
Consuming alcoholic beverages, use of drugs, cigarettes and electronic cigarettes is prohibited.
Travel Tips
Please keep your ringer and text messaging sounds off. If you do need to take that important phone call, please keep your voice at a reasonable level.
If you want to listen to music or use our on-board entertainment system, please use your headphones and keep the volume down for the sake of the other passengers and your own ear drums.
It's okay to bring food on board, as long as they don't have strong smells that might disturb other passengers or the driver. If you are bringing food on board, we ask that you please be careful not to spill your drinks.
Keep it clean. There is a trash bag on the back of the coach next to the restroom.
Passenger Rights
If any problem comes up, remember you have the following rights as a passenger:
You can contact customer service in case of a situation and they will assist you.
You can make a claim within 5 days after the trip.
You will be notified via e-mail or telephone in case of a change or cancellation of your service.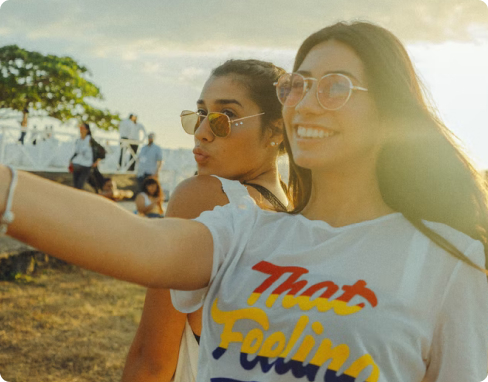 After the Trip
Getting to your destination is not the end of your trip for us. At RedCoach we like to ensure the satisfaction of our riders. If you encountered any problem with your luggage, delays or other issue that caused you a setback in your plans don't hesitate to contact us.
Incidents
If you experienced any trouble before, during or after your trip, let us know so we can assist you the best way possible.