Celebrate out Texas anniversary: Premium seats, spacious rides, flexible scheduling
More frequencies, stops and services from $19.99
Celebrate out Texas anniversary: Premium seats, spacious rides, flexible scheduling
More frequencies, stops and services from $19.99
Check out our updated schedule.
New Schedule, New Opportunities
Discover the RedCoach advantage: Your best choice over Megabus!
Close your eyes and picture it: a seat designed for your comfort, offering the freedom to tailor your journey without hurting your wallet. That's the RedCoach promise – where comfort, flexibility, and affordability merge in a single seat.
Flexibility that sets us apart
At RedCoach, flexibility is key. We don't charge for changes and cancellations, unlike Megabus. Say bye to extra fees.
Space to breathe, room to relax
Enjoy spacious travel with RedCoach. Revel in roomy comfort unlike other services. Stretch out and relax!
Price that pleases
Who said luxury had to break the bank? RedCoach blends spaciousness with affordability for accessible, fancy travel.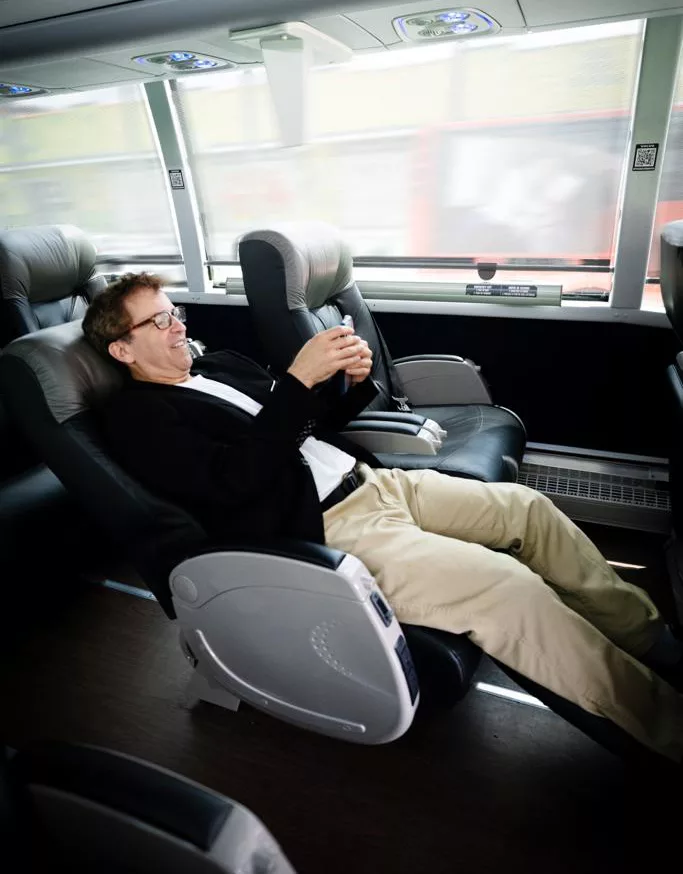 Seats that Speak Volumes
Each seat is a haven of comfort. With more legroom, adjustable settings, and premium materials, it's not just a seat – it's your personal space. Say goodbye to uncomfortable elbow battles and confined legs; step into the world of Redcoach.
We're thrilled to introduce our newest stops: The Woodlands and Cypress!
The most comfortable and luxurious bus trips are waiting for you
You can start living the RedCoach experience from $19.99!