Bus trip to Houston, the space city
Travel by bus to Houston, the fourth largest city in the country. Houston has everything you need, it is impossible to get bored! This destination has a unique and multicultural gastronomy, more than 11,000 restaurants offering dishes from countries all over the world.
Our RedCoach bus stop is located right at the heart of downtown Houston, great location in case you are traveling for business, as this city serves as a hub spot for major technological, medical and engineering companies. Nearby you will find hotels and a variety of restaurants.
Traveling to Houston means art, theaters, operas, ballets and a variety of activities that enrich the city's nightlife. In addition, for those who enjoy culture, Houston is home to a total of 19 museums including the famous Space Center Houston, which houses NASA's historic Mission Control Center at the Johnson Space Center.
And if that's not enough, the city's mild temperatures make it a perfect setting for those who enjoy outdoor activities. Haven't you bought your bus tickets yet?
Our RedCoach stop in Houston
Nearby
Lobby / Rest Area
Parking
Public toilets
Discover the best accommodations in Houston
What to see in Houston
All these plans are calling you from Houston
Ready to visit the home stadium of the Houston Astros? We hope you can enjoy a game and have fun with your family or friends.
Be a real astronaut at NASA! Get excited about all the space exhibits, the spacesuit collection or even plan your visit to Mars.
The Houston Zoo has more than 6,000 animals, where you can also visit the insect house, the African forest or the Galapagos Islands. What a great plan!
The Houston Museum of Natural Science
The Museum is located on the northern edge of Hermann Park in Houston and awaits you with several permanent and special exhibits.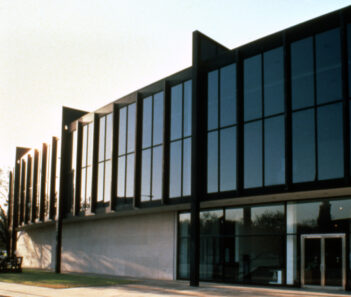 Museum of Fine Arts
Rubens, Francisco de Goya, Pablo Picasso, Andy Warhol...and more than 62,000 art pieces can be found on the walls of this museum located inside two historial buildings.