Bus trip to Fort Lauderdale
If you are looking for a quiet time at the beach, disconnect from the routine,  enjoy some family plans and get a good bite to eat, travelling to Fort Lauderdale by bus is a great choice for your vacation. The so-called "American Venice", due to  its large number of canals, is getting the attention of more tourists every year. Take a walk along its renovated promenade or give yourself a treat in its exclusive boutiques. Also, its 20+ miles of golden sand beach coast and crystal clear water will make you forget all your problems.
Riding with RedCoach to Fort Lauderdale is very convenient since our bus stop is located right at the airport, so you'll never miss your flight!
Travel to Fort Lauderdale by bus and enjoy a few days of chillax in South Florida and, if you feel like it, ride around the area! With Redcoach you can travel from Fort Lauderdale to Miami, Orlando, Ocala and many other places. Don't miss out, hit the road!
Our Redcoach stop in Fort Lauderdale
Location
320 Terminal Drive. Arrivals level, between terminals 1 & 2 - Between terminals 1 & 2 on arrivals level (bottom floor) Across from hibiscus garage; walk to the end of Terminal 1 Concourse C and wait under the roof where it says: "Shuttle Bus/Hotel Bus" Bus will pick you up inside the island, where there are yellow marked sticks.
How to get there
Nearby
Public toilets
Restaurants
Discover the best accommodations in Fort Lauderdale
What to see in Fort Lauderdale
Don't miss out on these plans
Family pirate cruise
Want to feel like true pirate? Get on deck and sail the waves onboard the Intracoastal Waterway at Fort Lauderdale and live like a buccaneer searching for the hidden treasure, Aargh!
Surf lessons
Get your friends and learn how to surf in Fort Lauderdale with experienced surf instructors, you just need to be in the mood to surf every wave on the Florida coast.
Las Olas Boulevard
Walk along this famous shopping Boulevard and get to the historic Stranaham House Museum, with a beautiful garden, the Museum of Discovery and Science and the NSU Museum of Art Fort Lauderdale.
Hollywood Beach
The Hollywood Beach neighborhood is known for its beaches, boardwalk and old Florida ambience. Rollerblade, bike or just walk calmly through the Hollywood Beach Broadwalk.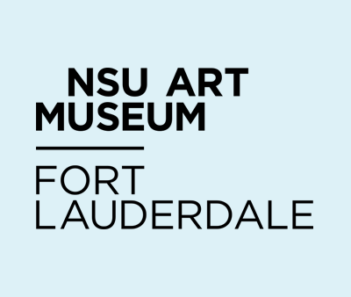 NSU Art museum
Discover more than 6,000 works of art from the South Florida and Caribbean culture at the museum located at Las Olas Boulevard, the city's hottest places.