Our Redcoach stop in Pompano Beach
Nearby
Public toilets
Restaurants
Parking
Lobby / Rest Area
Bus trip to Pompano Beach, the heart of the Gold Coast
Miles of beaches with fine sand to enjoy the ocean water, sparkling waves and colorful reefs. Travel by bus to Pompano Beach and enjoy all kinds of water sports and activities. Like in Fort Lauderdale, Miami or West Palma Beach, the warm and sunny weather is the main driver to these destinations.
Named after the pompano fish, fishing is one of the main activities in this beachfront city. If you are traveling with RedCoach, don't miss the chance of visiting the Fern Forest natural reserve, very close to our bus stop.
How do I get from Pompano Beach to Miami? Very easy! With RedCoach you can take a bus to Miami and get there in record time.
Why travel with RedCoach?
Luxury travel at affordable prices
Ultimate
Comfort
Unlike traditional motor coaches, we offer you extra legroom and the ability to recline up to 140 degrees. We also have 3 types of buses, first class with 27 seats, business class with 38 seats and Premium economy with 56 seats.
On-Board
Entertainment
You can connect to our free Wi-Fi on any of your electronic devices. You can also watch movies or work while charging your device on our plugs right next to your seat.
Utmost
Safety
On RedCoach, your safety is our priority. That's why we hire only the most qualified drivers and monitor every mile of your ride through an 8-camera feed and a top-of-the-line GPS tracking.
High
Productivity
We only stop at Texas and Florida's most popular destinations; making less stops gets you to your final destination just as fast as if you were driving. However, since you are not the one at the wheel, you are able to catch up on work (or naps) on your way to your destination.
What to see in Pompano Beach
Don't miss out on these plans
Parasailing
If you are a lover of water sports , you must try parasailing on the beaches of Pompano Beach. An authentic experience to leave the stress of the city-routine behind and enjoy the views from the ocean.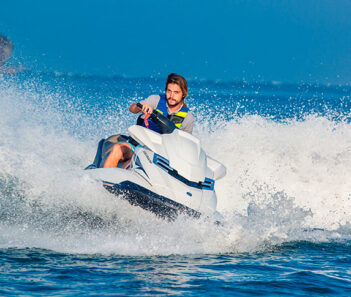 Jet ski ride
Ride along the Florida coastline on a jet-ski equipped with all the safety features you need enjoy the views of the beautiful beaches of Pompano Beach.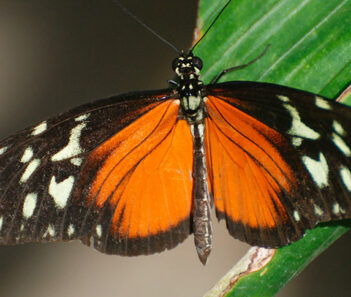 Botanical Garden
Come to Coconut Creek in Florida and be amazed by the countless species of butterflies that live in the aviary of Butterfly World, the botanical garden full of plant-based food.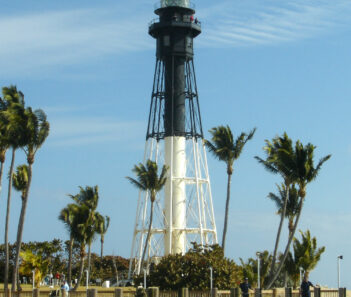 Hillsboro Inlet Lighthouse
Take advantage of the breathtaking views from this romantic spot located at Broward County and set up a picnic, or go fishing around this historic site - remember that the lighthouse can only be reached by boat!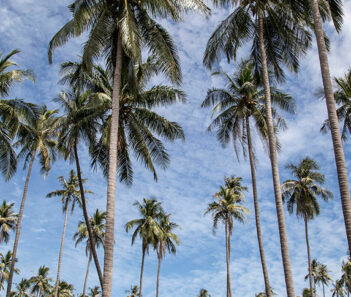 Sunset at Pompano Beach
Make time at the end of the day and wait to see the sunset sitting on one of the most beautiful beaches in South Florida, an experience you'll take with you forever!
Discover the best accommodations in Pompano Beach